Mindful Students Regensburg – Space2be with Jon Kabat-Zinn (eng)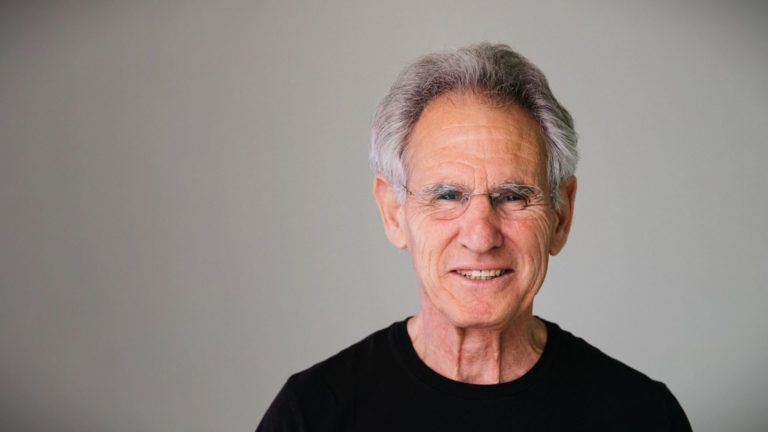 Freedom from within – Rolling up our sleeves
Mindful Students Regensburg welcomes meditation pioneer Jon Kabat-Zinn for Q&A
Mindfulness and meditation – these terms are on everyone's lips. But what do they really mean? And why does it matter anyway? Who better to ask than Jon Kabat-Zinn, a worldwide highly recognised mindfulness teacher and meditation pioneer. On Thursday, the 8th of December, Mindful Students Regensburg welcome the bestselling author Jon Kabat-Zinn to their online lecture series space2be. Kabat-Zinn will answer questions about meditation, life and our everyday struggle. The discussion will be open for students, university staff and the interested public.
So why can it help to "meditate" – seemingly doing nothing – when for example facing an upcoming deadline? At first sight this appears to be a waste of precious time. Yet most students or PhD Candidates who have practiced meditation would argue that it is a good option. Also a great number of scientific studies support this view as former speakers of the lecture series space2be have shown. At German universities Andreas de Bruin (Munich) and other scientists such as Mike Sandbothe and Reyk Albrecht (Jena) developed meditation courses for students and implemented them with great success as part of the university curriculum.
Founding father of meditation in the western world is Jon Kabat-Zinn, professor emeritus of medicine at the University of Massachusetts. He developed the worldwide acknowledged program Mindfulness-based stress reduction (MBSR) and became well known for publications such as Full Catastrophe Living (1991) and Coming to our Senses (2006). According to Kabat-Zinn mindfulness is "awareness that arises through paying attention, on purpose, in the present moment and non-judgementally as if your life depended on it". In the lecture series space2be the meditation pioneer will give an insight on the approach to live mindfully in "the good and even in the bad and the ugly times". Participants will have the opportunity to address Kabat-Zinn directly with their questions.
Mindful Students Regensburg are a student initiative aiming to bring humanity and individuality back to universities. 2021 the German initiative launched the lecture series space2be which offers online meditations with inspiring meditation teachers for students and academic staff free of charge. Since the beginning researchers and meditation practitioners such as Britta Hölzel and Andreas de Bruin have hosted the lecture series.
Mindful Students Regensburg is supported by the Verein für Achtsamkeit in Osterloh e.V., the Zentrum für Achtsamkeit und Resilienz in Regensburg, the Green Office and Institute of Sports Science at University Regensburg, Achtsame Hochschulen and Achtsam.Digital.
This Flyer likes to see the world! We are happy if you're interested in the event AND invite your students and colleagues to join the session!